Welcome to 1957 in the View Ridge section of Northeast Seattle. During the summer, Jack and Roberta had moved three blocks down the hill from 47th Ave to 44th Place, just south of one of the nicest new playfields in Seattle. They decided to celebrate with a New Year's Eve bash. Well, maybe not a bash exactly, but a party.
As of 2019, I only recognize two of the people shown below. The first is, of course, the hostess of the party, the lovely and gracious Roberta Gordon. She's in the center of the topmost picture, in a dark dress. The other person I know that I know is Bill Sears, standing in front of the Christmas Tree in the second photo. I assume that he's talking with his wife, but I'm not sure.
Jack had just finished working mostly full-time for Seattle University as the athletic publicity director and was full time with Greater Seattle, Inc., as publicity director. He was also still active with the Ale and Quail Society (officially known as the Washington State Press Club). So their guests may have come from a wide range of Seattle as it was at the time. Still small and sleepy not having seen the effects of a World's Fair.
Since he's not shown in any of the pictures, I'm assuming that our host was also the photographer for the evening. So give credit for these snaps of a time gone by to F. L. Ash a/k/a Jack Gordon.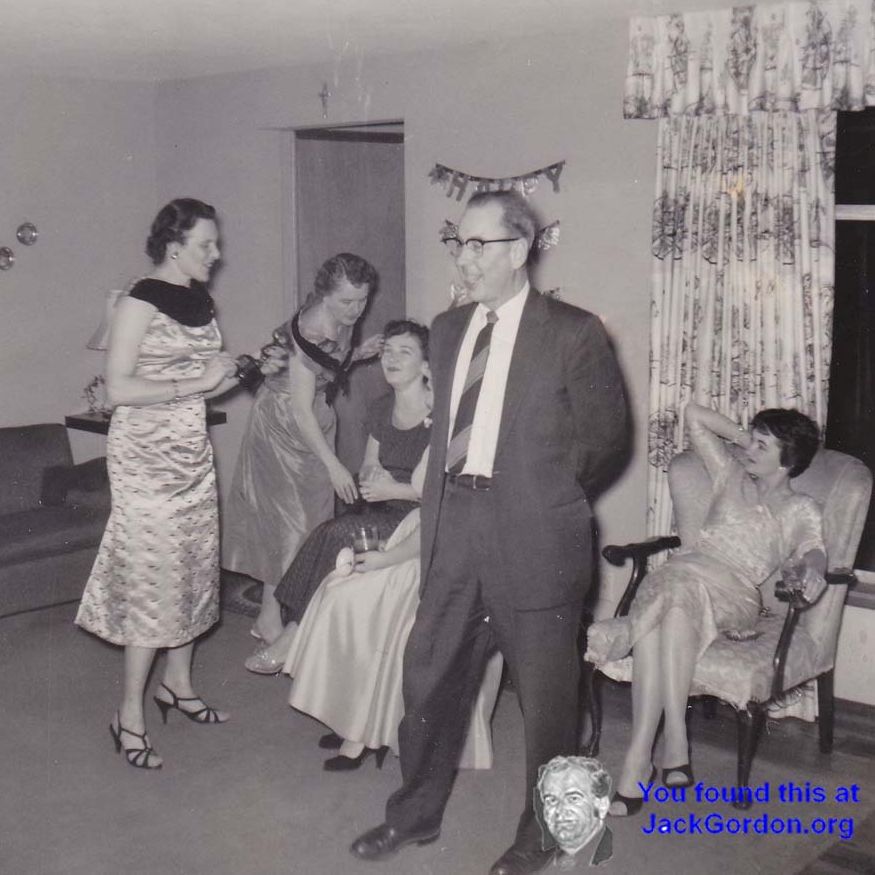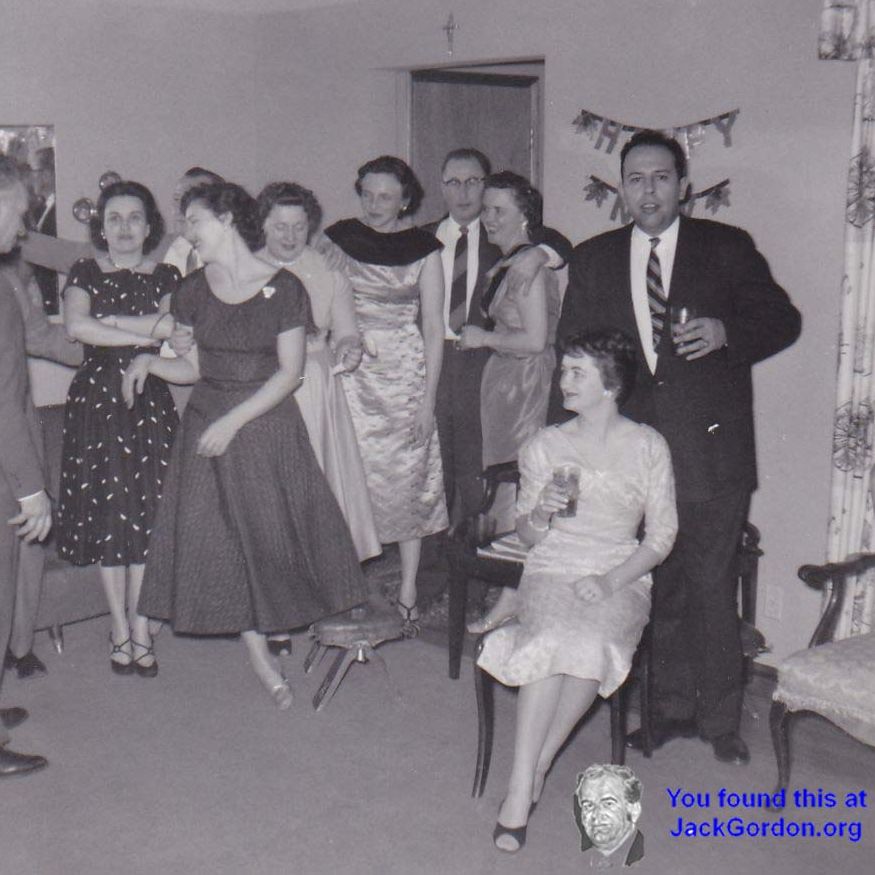 Good Night, all