Jack Kennedy visits Seattle, November, 1961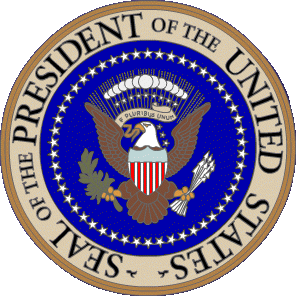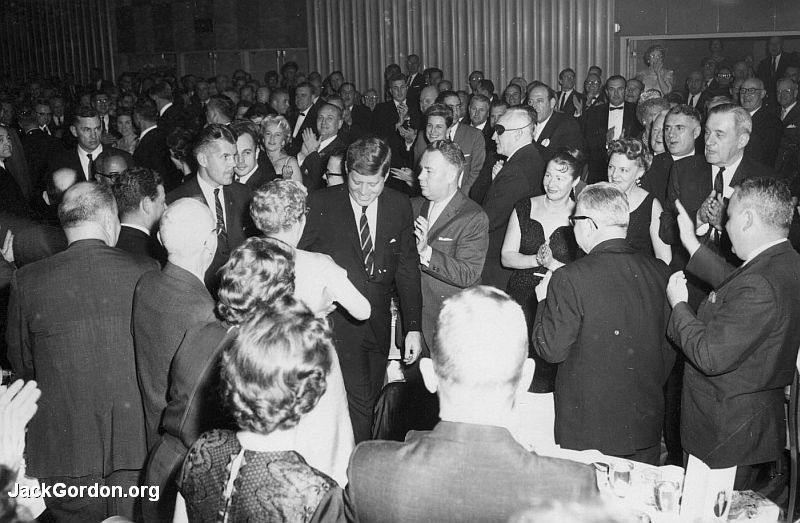 The President entering the Olympic Hotel Grand Ballroom. He was the featured guest at a dinner saluting Washington's senior Senator, Warren G. Magnusen.
Photo Credit: Seattle Post-Intelligencer, John Vallentyne photographer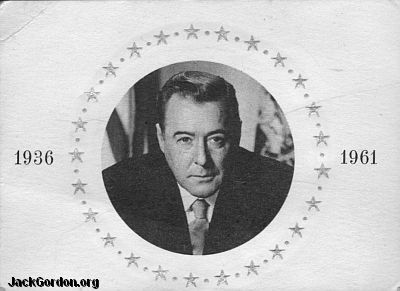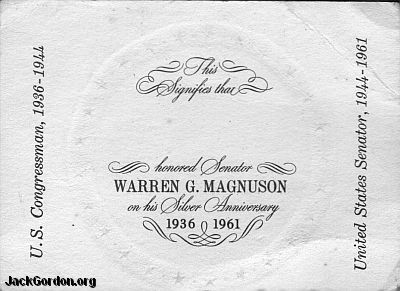 Here are the front and back of what appears to be the stub from the ticket to the dinner honoring Sen.Magnusen's 25th year on Congress.
Previous
--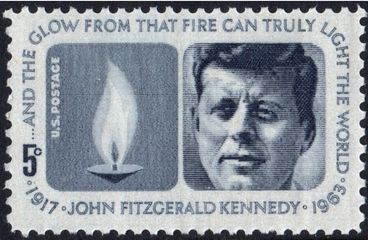 --
Next
You are at JackGordon.org,
a salute to John F "Jack" Gordon, Mr. Seattle